Durban High School


Class Of 1963
DHS Photo Gallery

The School and Grounds in 1963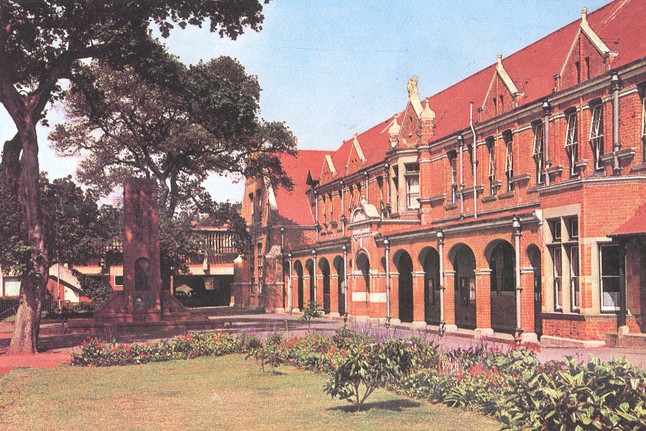 The Old School Building - RIP
(Photo courtesy of Michael Cornelissen - Class of 1960)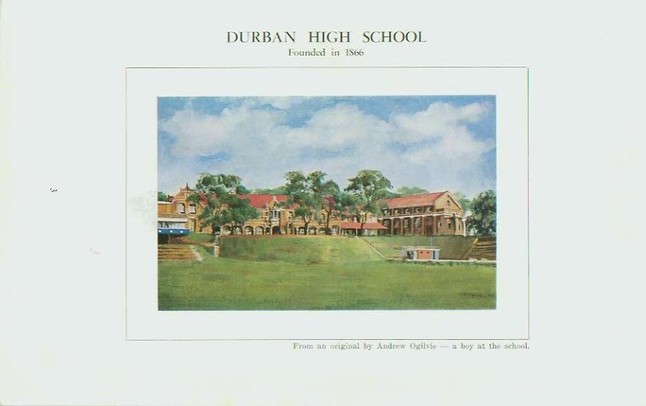 Remember Andrew Ogilvie's wonderful paintings!
DHS in 1894. What an elegant colonial building! Note that at that time the grounds sloped gradually down to Essenwood Road, so the bank in front of the school must have been created when the fields below the school were created.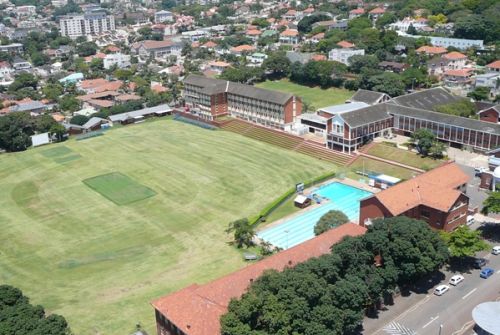 DHS in 2018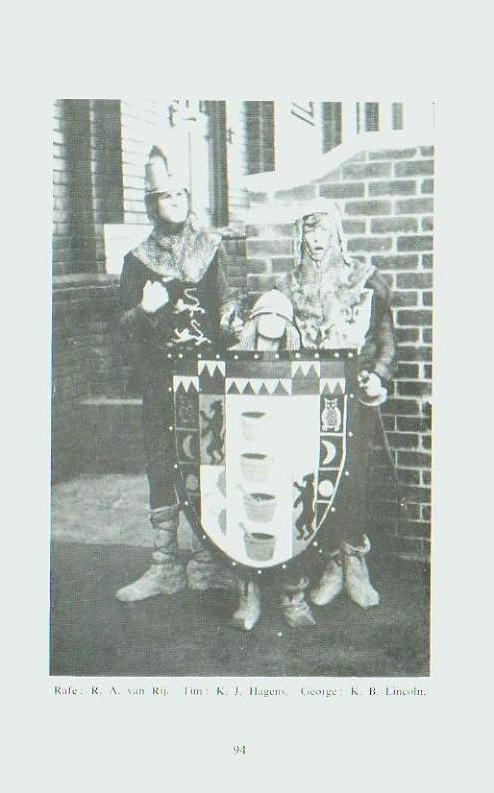 How can we forget the inimitable Reg van Rij performances - what chance of seeing "The Great Pretender" at the 50th anniversary gathering?????